about
About School
Legal professionals who are sincere, dedicated, knowledgeable, updated and articulative are bound to achieve recognition and reputation and hence would be in 'demand'.
We in NMIMS SOL inculcate and nourish all the professional virtues in well calculated and planned manner not undermining the 'values'. The academics and support mechanism in NMIMS SOL is to facilitate all determined students to give their best so as to be the 'Best' when it comes to application of theory in practice. The "Legal Skills" build by SOL during 5 years should enrich a student to convert challenges into 'benchmark' in legal world and withstand economic, social, political and judicial scrutiny at all stages.
Dean's Message
Prof. (Dr.) R.H. Gorane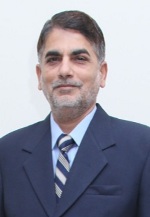 In this competitive world legal profession is no exception. The development in Science and Technology is ongoing process. The movement of Globalization would culminate world in a 'Global Village'. These days Multinationals are mightier than governments. Ever evolving Laws and complexities therein are vital challenges to Corporate World.
Hence, building "Legal Skills" to be globally competitive is the demand of the Corporate World and legal profession. Considering all such facts and circumstances NMIMS's School of Law has evolved the Means & Mechanism to build "Legal Skills" to sustain & succeed under all referred evolving challenges.
We welcome all sincere and determined students to avail this unique opportunity at NMIMS's School of Law, for setting bench marks in the field of legal profession on completion of 5 years rigorous learning at SOL.
Vision
To constantly revisit and redefine the benchmark set in the field of "Legal" educational excellence in India and abroad. To better the 'Best', so as to be leader in the field of learning & teaching "Law" for its practical application in ever changing circumstances.
Mission
To be competent and successful in ever changing and challenging circumstances at national and international level, in the field of "Law" for justice to individual, society & Corporate World as well.