Drafting Talent Agreements & Film Business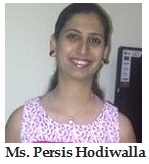 We had a guest lecture conducted by an expert from the Media & Entertainment Legal Sector, her name was Ms. Persis Hodiwalla a profound In House Counsel with almost 12 years of work experience in this field. She gave us an insight about the Drafting Talent Agreements & Film Business.
- Talent Agreements has the following clauses:- 
Name, Recitals, Definitions, Services/Principal Understanding, Consideration, Ownership of Intellectual Property Rights/Derivative Rights, Credits, Termination, Reps & Warranties, Indemnity & Miscellaneous.
- Studio Deals:- 
She briefed us about structuring a Studio Deal executed between the Producer & Studio or Studio & Talent wherein before commencing drafting of such agreements we need to be clear with our concepts & have a total brief on all the aspects of the deal from the commercial team.
- Important clauses for drafting these Agreements are as follows:- 
Production Budget Definition, Concept of Net Revenues & Gross Revenues, Fixed Consideration, Variable Consideration, Termination & Indemnity.
- Trademark Lecture:- 
Under her Trademark class she explained that each Title to a Film shall be considered as trade mark or trade name for such Film which needs to be protected and filed under Class 9 & 41 with Trademark Registrar. This registration will allow the Producer to enjoy the ownership & seek civil & criminal remedies against the infringer.